Reverse Osmosis System
Healthy, Crystal Clear Water for Your Wisconsin Home
The Guthrie & Frey Reverse Osmosis (RO) System filters the water four times before it reaches your glass, giving your family healthy, crystal clear drinking water.
Healthier Water: RO Systems clear your water from harmful bacteria and chemicals such as nitrates, pesticides, arsenic, and more.
Better Tasting Water: Reverse osmosis systems filter out harmful bacteria and chemicals leaving you with better tasting drinking water.
Save Money on Water: The reverse osmosis system allows you to remove bottled water from your grocery list! Enjoy the convenience and cost savings of crisp drinking water right from your kitchen.
Easy to Maintain: The simple design of the reverse osmosis system is engineered for easy maintenance and cleaning.
How Reverse Osmosis Works: Filters, Features, and Testing
Prefilter
The Prefilter is a sediment/carbon block cartridge designed to remove particles such as silt, rust and scale along with chlorine, taste and odors.
Membrane
Water travels from the prefilter into the membrane. The majority of the dissolved solids and other substances are removed and flushed down the drain. It filters out the substances, reducing them so that the water becomes low in TDS(total dissolved solids).
Post Filter
Any tastes or odors remaining in the water will be reduced by the carbon post-filter before the water enters the storage tank.
Polishing Filter
Before reaching the faucet, the water from the storage tank flows through one final stage of filtration – another activated carbon filter. This extra filter assures you of good tasting, crystal clear water.
Convenient Install
Your Guthrie & Frey Reverse Osmosis System can be installed under your kitchen sink, in a cabinet or in your basement.
Simple Maintenance
Maintenance is simple. Change the prefilter and post filters every 6 – 12 months. The membrane typically lasts several years, until the rejection rate is less than 75%. The optional quality monitor on your faucet will let you know when it is time to change the membrane.
Automatic Shutoff
The automatic shutoff tells the system when the storage tank is full. It also tells the system when water is being used and when it is time to make more water.
Tested according to NSF/ANSI 58 for the reduction of:
Nitrates – 80%
Lead – 98%
Arsenic (pentavalent) – 98%
Cysts (Crypto/Giardia) – 99.99%
Fluoride – 95%
Radium – 80%
TDS – 93%
Testing Parameters:
pH 7.5±0.5
Turbidity ≤ 1 NTU
Temperature 77º ± 2ºF
Pressure 50 psig
Model MRO-35 Manual
Model MRO-35 Performance Data Sheet
Millennium Drinking Water System Brochure
FREE Water Analysis
System Is Ideal For
Drinking Water
Coffee, Tea and Juice
Beverages and Mixes
Rinsing Fruits & Vegetables
Cooking
Weight-Loss & Low-Sodium Diets
Baby Formulas
Ice Cubes
Watering Plants
Aquarium and Pet Drinking Water
Steam Irons and Humidifiers
Rinsing Crystal & Silverware
Cleaning Concentrates
Washing Windows
Haven't found what you're looking for? Let us help!
Request information fast from one of our water conditioning specialists to help you find the right water softener for you.
Our Service Locations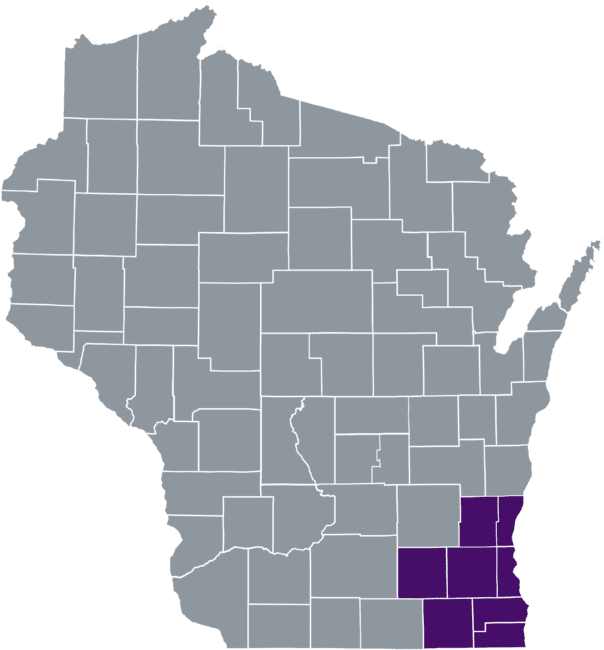 Ask An Expert About Reverse Osmosis
Why filter your water with reverse osmosis?
If you replace the water your body needs by drinking tap water, your body is forced to act as a filter—straining out contaminants which can lead to health problems, including cancer, kidney damage, miscarriage, and gastrointestinal upsets. By contrast, a reverse osmosis water filter can distill your tap water to 99.9% pure!
What does a RO system remove from tap water?
Nitrates, Lead, Arsenic, Crypto/Giardia Parasites, Fluoride, Radium.
Reverse Osmosis In Wisconsin
Don't Just Take Our Word For It
"This company has the best customer service!!! They have done several projects for us including RO and water softner. They had to come back to help us with an issue which they quickly scheduled and took care of. I couldn't be happier with the service. Thank you!"
Katie G.
"On time, reviewed salt needs, changed RO filter, friendly, carried salt to our destination. Thank You."
Susan W.
---